'Auku'u ~ Black-Crowned Night-Heron
Nycticorax nycticorax hoactli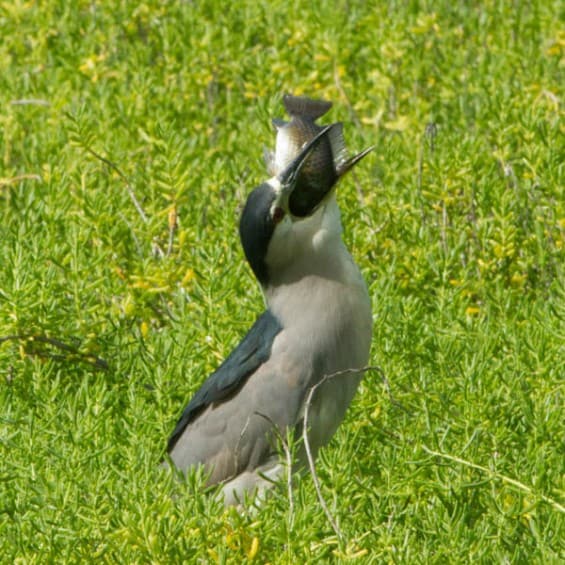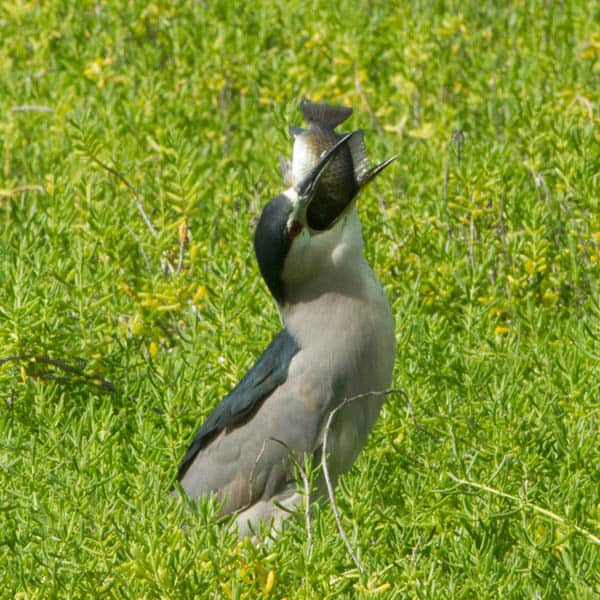 The 'Auku'u is a large bird, standing 26 inches tall with a wingspan of 45 inches. They have a black cap, back and bill with a soft gray chest and darker gray wings. Adult males in breeding plumage have four to five long white head plumes and females have two to three plumes. Juvenile herons look distinctly different and have brown feathers flecked with white.
The heron is active at night but also forages during the day, using a "stand and wait" technique to catch fish, frogs and other aquatic life. It has been known to prey on young chicks as well.
It nests in trees, laying two to four bluish green eggs.
'Auku'u have a deep croak or "kwock" given in flight or when startled. It is not endangered.