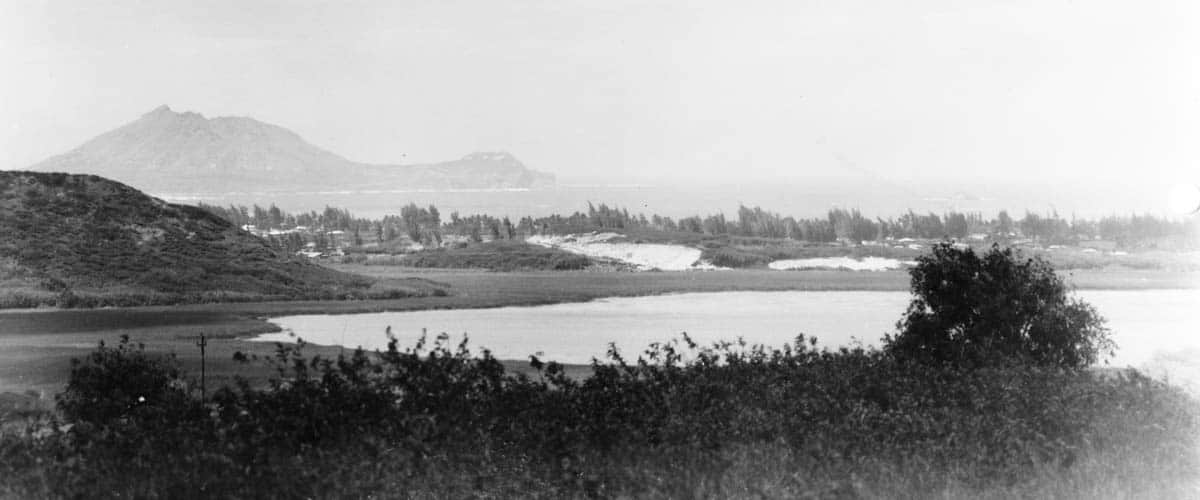 History of the Kaelepulu Wetland
A changing ecosystem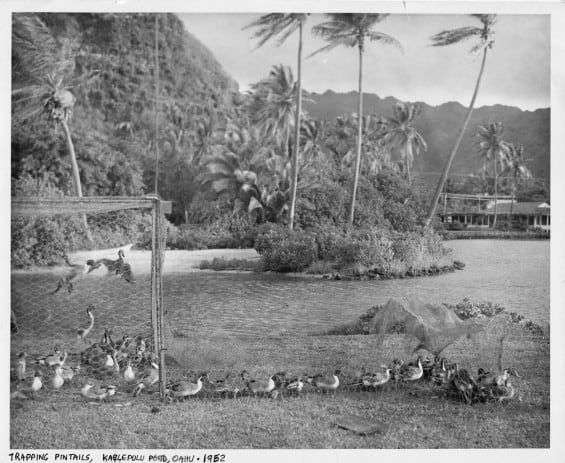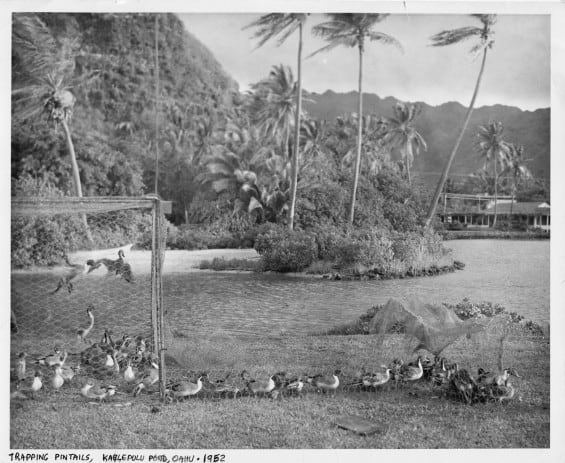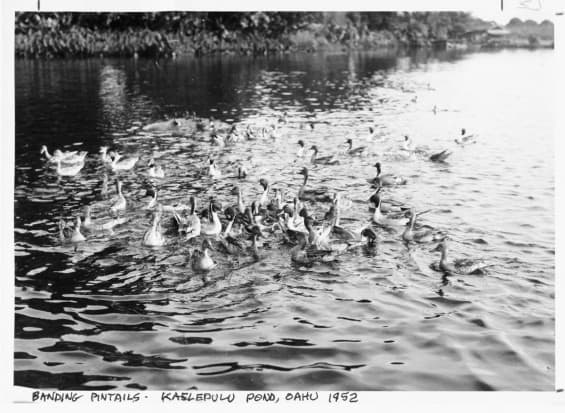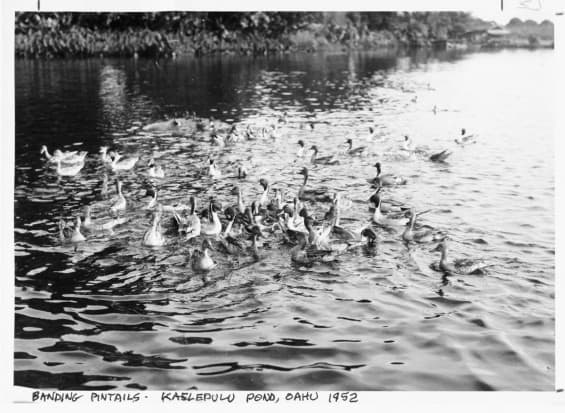 Ka'elepulu Pond once covered nearly 190 acres with an additional marsh area of 90 acres.
Records from 1846 list 31 parcels of land in cultivation. Taro, and later rice, was grown in the marsh lands around the pond. By the 1920s, the entire area had become part of a dairy farm.
The 1960s brought major man-made changes to the lake's natural ecosystem. 700 acres in and around the lake were leased to a developer and decades of virtually non-stop building of housing began. The lake was both dredged and filled, reducing its size to 90 acres and eliminating almost all the marsh areas.
In 1966, a flood control project permanently diverted the thousands of gallons of fresh water that once flowed daily into Ka'elepulu Pond from Kawainui Marsh. A demonstration project to pump some of the Kawainui Marsh water into the Ka'elepulu waterways was conducted in 2015. The additional water flowing into the lake appeared to make a big difference to the health of the lake and wetland, and we are hoping that this restoration of some of the natural waterflow will become permanent.
Pollution from storm drains that flows into the lake from exposed dirt at construction sites and dirty streets continues to take its toll on the health of the lake and wetland.