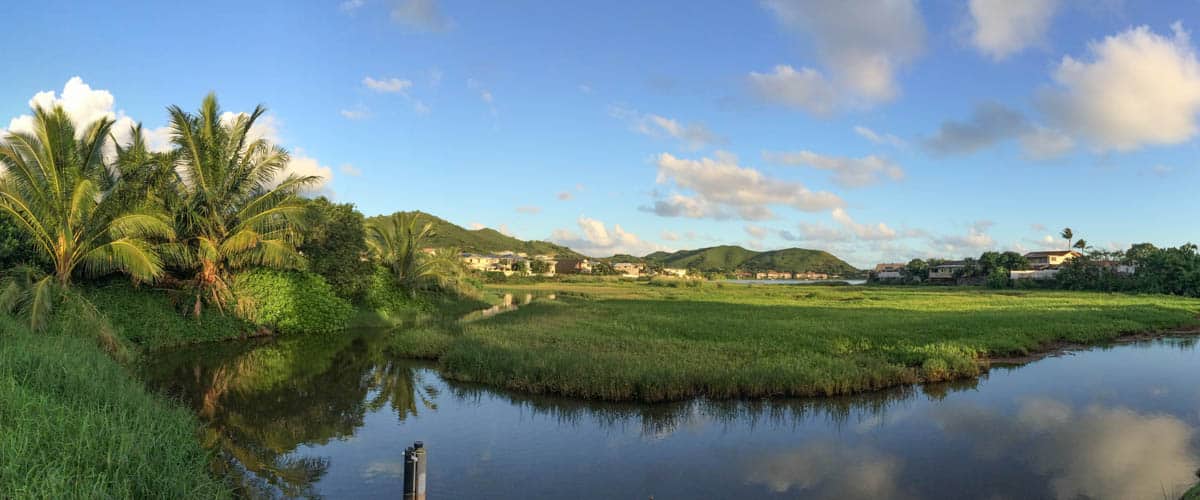 Location of the Kaelepulu Wetland
Ka'elepulu Wetland is located at the south-west end of Ka'elepulu Pond, also known as Enchanted Lake in Kailua, Oahu, Hawaii.There is a 300-foot-long public viewing area located along the curve of Kiukee Place on your left as you enter the street.
Parking is available on Kiukee Place along the public viewing area fenceline.
Visitors can almost always see Hawaiian Stilts, Gallinules, Coots and Herons in one visit.
Public access into the wetland itself is strictly prohibited.
Please do not release pet ducks, fish or turtles into the wetland.